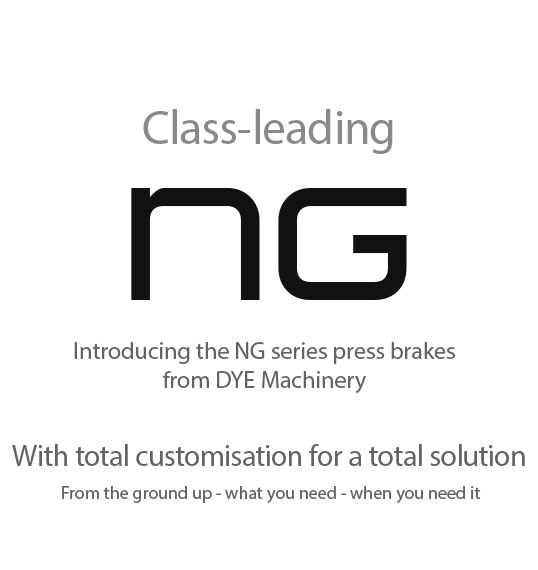 DYE Sheet Metal Machinery
Dye Machinery design and supply high quality Press Brake and Guillotine sheet metal machinery.
Only the highest quality components are used in DYE products including Cybelec controllers, AKAS and Lazersafe guarding systems and Ferrari tooling.
Support and Advice to you.
Our team of specialist engineers are on hand to help and advise you when you need us.
We specialise in all service and support requirements throughout New Zealand and Australia.

Introducing the Dye TPE electric servo driven turret punch press
with Siemens CNC control.


Read more about the Turret Punch ...
+
ENERGY EFFICIENT

VR Series - Variable Rake Guillotines
Engineered for the demanding environment.
The Dye VR Series (Variable Rake) and
SB Series (Swing Beam) Guillotines
with Cybelec Controllers.
Read more about the DYE Guillotines ...